Is it too late for a retrospective? whatevs I'll do it anyway.
2019 was one hell of a ride.
January:
I ended 2018 traveling. After a couple of weeks back home in NY I flew back to TX and back to work. The local airport is very small and only 1 airline serves it and it only has little 7 passenger planes.
It's a little tight quarters but the views are nice: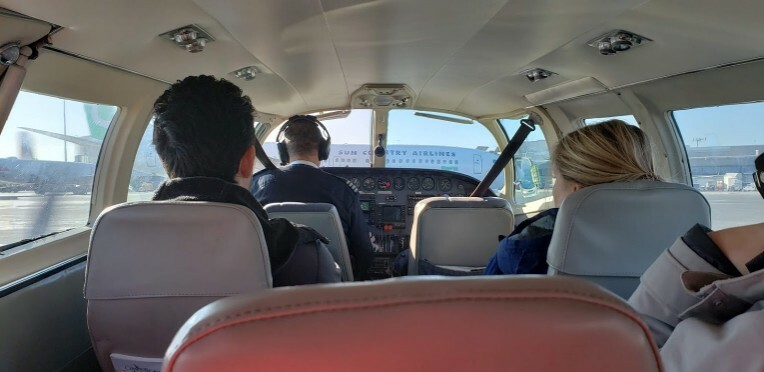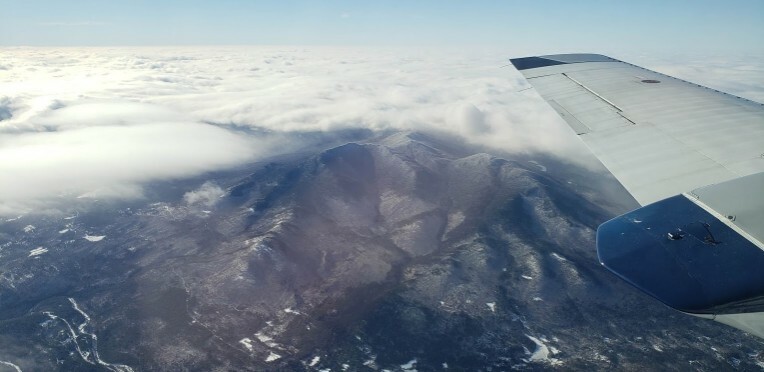 Visiting home and being with family put it in our minds we wanted to move back soon. We had been away for 11 years - lived in New Hampshire, Florida and Texas. In rural areas, cities, suburbs and out of the way places but nothing felt like home. We had bought a house in TX in 2015 and while we made some great friends and had good jobs we never really decorated the house. My books sat in banker boxes for years next to an entry bookshelf. So wheels started turning on that...
Also in early 2019 we said goodbye to our cat Raja - a blue point siamese cat who we got as a kitten in 2006. For the last few years he'd been battling either chronic pancreatitis or IBS and by he was battling I mean I was battling all of his gross diarrhea left all over the house and changing his cat litter daily lest he crap on the carpet. He'd had ups and downs but by the end of 2018 he was going down again. He lost weight and would stop eating and drinking. Sadly it became clear he was just done and we made a difficult decision. It hurt but it felt right to let him go then. He was a pretty good cat.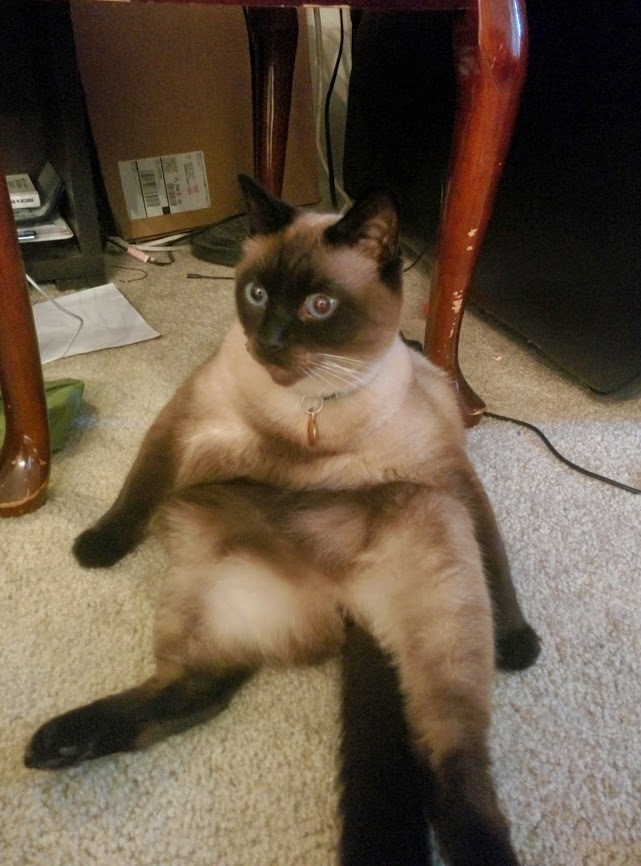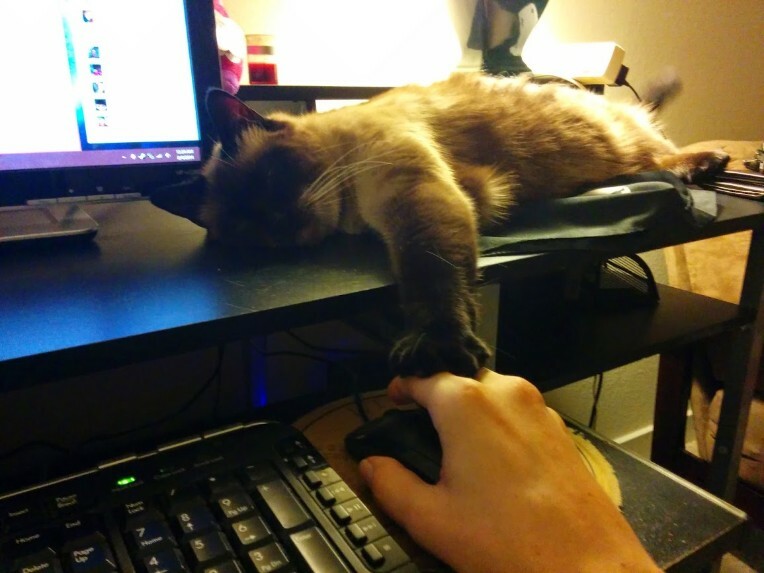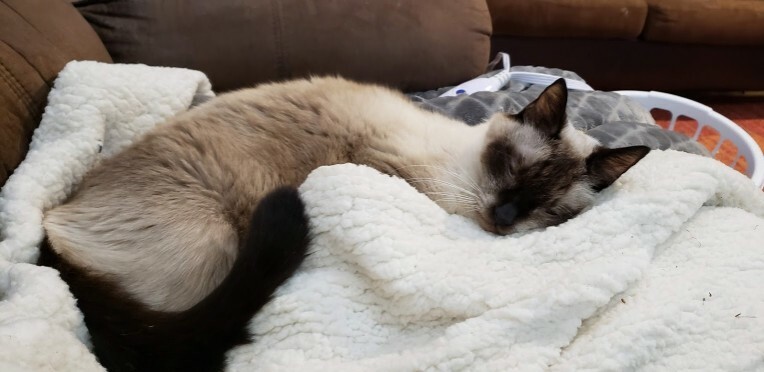 All in all he was a pretty chill cat and I miss him but our household went from 3 cats in 2017 to 1 by 2019. We had lost Malkovich in 2017. He was Raja's hetero lifemate and I think that losing his boi made him sad. We had Arya around by then but she is younger and a much younger than the boys were and Raja never really warmed up to her.
Also in January I traded in my 170,000 mile prius for a newer used prius with all the fancy shit. Fun fact: all the radar cruise and blind spot stuff is really only good down south where it never snows...because I've had it in snow for a couple of months now and that shiz goes nuts when all the sensors are covered by ice and road salt.
February:
by Feb we were pretty sad with only 1 cat and she looked lonely. We wanted to find a companion for Arya but were worried because a few years ago we took in a kitten and she tried murdering it (despite having had kittens herself. she was a stray that had kittens in our garage as we moved into our new house and she was a good mom!). The wife always wanted a black cat so we reached out to a few shelters looking for adult black cats because they are always have trouble getting adopted. A shelter responded back they had a black female that had been in foster care for 2 years! They said she'd be at a Petco adoption day nearby and we of course went to saw her. She was a bit scared and had a raw spot on her neck from scratching/licking too much because of stress!
We took her home and while her name was Captain we renamed her Sansa (not like cats care about their names anyway. none we've ever had responded to their names). Sansa had her own room for a few weeks while we got her used to our place and slowly introduced her with Arya. They weren't immediate BFFs but we haven't had any fighting and soon enough her neck was healed up (albeit with what seems to be a permanent bald spot).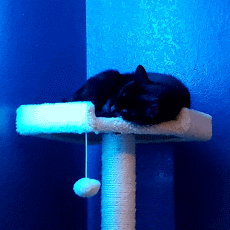 .
.
.
Time Jump
June/July:
After flirting with the idea of moving back to NY we finally went all in and started getting srs. We found a realtor and I reached out a realtor in NY who's family. We started looking at what was for sale back home and listed our house. My in laws and my dad went to a bunch of showings for us and we finally found the perfect place (ominous background music begins.
Our house had 5 offers within 6 days of being on the market. We accepted and on the same weekend put in an offer on the house in NY.
But the sellers of the house in NY were being cagey and weird. They didn't accept our offer and countered with a leaseback clause to stay in the house for 30 days after we bought it which was weird as shit according to everyone else I talked to. A couple of days or a week was sometimes negotiated sometimes. Anyway our house in TX was under contract and there wasn't much inventory in NY to choose from at our price point and well we just liked the place a lot. it almost a whole month to finally get these people to sell us their house (which they had on the market for over a year) but they got to stick around for 2 weeks.
I suppose I'm going to split this into 2 blags because it is late and I'm tired and hooo boy I think August alone deserves it's own entry.